Social Media Marketing Specialist
Category
Marketing, PR, Media
Job description
197 views
At Zigzag LTD, we're not just a retailer; we're a leading force in the world of electronics and home appliances. As a Social Media Marketing Specialist, you'll be the voice of our brand, connecting with and engaging our audience on the digital stage.
What will we expect: Are you a social media enthusiast with a passion for all things tech and home living? As the Social Media Manager at Zigzag, you'll be the maestro of our online presence, crafting captivating stories and experiences that connect our customers with the world of electronics and appliances.
Requirements
· Bachelor's degree in Marketing, Communications, or a related field.
· Proven experience in social media management, preferably in the electronics and appliance retail industry.
· Exceptional creativity, content creation, and storytelling skills.
· Proficiency in social media management tools and analytics.
· Strong interpersonal and communication skills.
· Ability to stay up-to-date with social media trends and best practices.
Responsibilities
Social Media Strategy Maven:
· Develop and execute a forward-thinking social media strategy that amplifies the Zigzag LTD brand and captivates our audience.
· Stay on the pulse of social media trends, emerging technologies, and shifting consumer behavior.
Content Creation and Curation:
· Create visually stunning and compelling social media content that resonates with our audience.
· Curate user-generated content and manage a network of brand advocates.
Community Building:
· Foster a vibrant online community by engaging with followers, addressing inquiries, and nurturing relationships.
· Establish Zigzag LTD as a trustworthy source of information and expertise in electronics and appliances.
Social Media Advertising:
· Plan and execute targeted social media advertising campaigns to boost brand visibility and product promotions.
· Monitor campaign performance and adjust strategies to maximize ROI.
Trendspotting and Virality:
· Keep a watchful eye on industry trends and capitalize on viral opportunities to enhance our brand's reach and engagement.
Analytics and Reporting:
· Utilize data analytics to measure the effectiveness of social media efforts, track KPIs, and make data-driven recommendations.
· Implement A/B testing and other strategies to optimize content and engagement.
Benefits
Complimentary Tea, Coffee And Refreshments
Team Building And Corporate Events
Required skills
Advertising
Analytics in Digital Marketing
AppLovin
SMM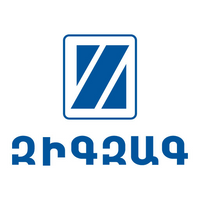 See more
The first Zigzag store opened on July 12, 1995, in Yerevan at Sayat-Nova 20 with an area of just 42 square meters. The company had two employees: a salesman and a cashier. Since then, the company has expanded and developed its activities, becoming one of the leaders of the Armenian market.
Not sure if you should apply?
Many people don't apply because they're not 100% qualified, If you match at least 60% of the requirements, we encourage you to apply. 🙌