Hire from Artsakh
Job description
135 views
At Imagine Live, we believe in creating a workplace where you can be yourself and feel valued as part of a team. We offer an exciting world of entertainment that will captivate even the most curious, and we're looking for an enthusiastic and engaging Game Presenter to join us and become part of this unique experience.
As a Game Presenter, you'll be responsible for hosting our live casino games, interacting with players, and creating a fun and entertaining atmosphere. You'll be part of a team that values collaboration and trust, and where members are encouraged to develop and grow together.
Working hours:
08:00-16:00
16:00-00:00
00:00-08:00
Requirements
Enjoy working as part of a close & friendly team
Willingness to discover the gaming industry, such as the rules of the games
Proficient in English and willing to further improve via in-house training
Excellent verbal communication skills
Ability to engage and entertain an audience
Comfortable working in front of a camera and being recorded
Attention to detail and ability to follow procedures
Availability to work flexible hours, including evenings and weekends
Responsibilities
Hosting live casino games and engaging with players
Explaining the rules of games and answering player questions
Ensuring game play runs smoothly and according to regulations
Creating a fun and entertaining atmosphere for players
Required skills
Artistic skills
Enthusiastic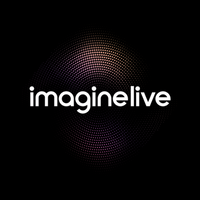 Imagine Live
Software & IT Services
See more
Our mission is to deliver high-end gaming content in the most innovative, appealing, and premium manner. This is a place where employees feel empowered and get the opportunity to develop their careers, and, most importantly, have fun!
Not sure if you should apply?
Many people don't apply because they're not 100% qualified, If you match at least 60% of the requirements, we encourage you to apply. 🙌