Category
Finance, Insurance
Employment type
Office-based
Part-time
Full-time
Job description
169 views
As Finance/Audit Assistant is responsible for assisting in financial reports development, supporting in the development of financial models, developing audit workings, processing transactions in the accounting software, etc.
Requirements
● University degree in Economics/Finance/Accounting,
● 1 year working experience in Financial department elsewhere,
● Willingness to develop professionally (ACCA);
● Good accounting basis,
● Proficient in MS Office
● Experience in working with AS-Accountant or other accounting software.
● Good analytical, organizational and communication skills;
Responsibilities
Assist in developing a reliable financial model for the consultancy customers,
Assist in the development of monthly reports: organizational revenue/expense and balance sheet reports, cash flow monthly reports, etc.
Assist in calculating the costs of customers products and projects, analyze the profitability of each product and project continuously,
Obtain an understanding of the client's commercial risks, including financial, and identifying controls around these risks,
Identify and communicate accounting and auditing matters to the team leaders on the engagement,
Perform required audit procedures to obtain sufficient audit evidence over certain areas of the audit with a focus on quality and in accordance with applicable auditing standards,
Keep senior team members informed of significant developments and progress on the engagement,
Participate in debrief sessions upon completion of and during projects to identify lessons learned and enhance future quality and planning.
Benefits
Free professional courses
Required skills
AS-Accountant
Ability to deal with new technologies
Preferred skills
1C
ACCA member
Audit
Billing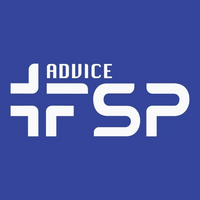 See more
The core focus of FSP is aimed at delivering service in a timely, efficient and innovative manner by a professional team that works together to serve the best interest of the client. We are committed to exceeding customer expectations by being proactive and responsive to their needs.