Category
Sales, Business Development
Job description
81 views
ERP Swiss, a leading Odoo integration specialist, is seeking an experienced and dynamic Lead Generator to join our team. The successful candidate will play a crucial role in expanding our client base and contributing to the growth of ERP Swiss.
Requirements
Bachelor's degree in business, marketing, or a related field is preferred;
Minimum of 2 years of experience in lead generation, sales, or a related role;
Proven track record of successfully generating leads and contributing to sales growth;
Excellent written and verbal communication skills, with the ability to articulate the value proposition of products or services;
Perfect knowledge of the English language, both written and verbal;
Familiarity with CRM software, lead generation tools, and other relevant technologies;
Proven ability to work independently and meet targets in a fast-paced environment;
Ability to adapt to changing priorities and thrive in a dynamic work environment;
Collaborative mindset with the ability to work effectively within a team;
Strong analytical skills to assess lead generation performance and make data-driven recommendations.
Responsibilities
Utilize various channels, including online platforms (LinkedIn), industry events, and market research, to identify potential leads and prospects;
Proactively reach out to potential clients through personalized messages, emails, and other communication channels;
Conduct in-depth research on potential clients to understand their business needs, challenges, and opportunities;
Evaluate and qualify leads based on predetermined criteria to ensure they align with the company's target customer profile;
Work closely with the marketing team to develop and implement lead generation strategies and campaigns;
Input and maintain accurate and up-to-date information in the CRM system;
Provide regular reports on lead generation activities, including key metrics, lead conversion rates, and other relevant insights;
Foster positive relationships with potential clients, addressing their inquiries and providing information about the company's products or services.
Benefits
Education/professional development Reimbursement
Team Building And Corporate Events
Complimentary Tea, Coffee And Refreshments
Computer Equipment Provided
Professional Certification
Required skills
B2B sales
Cold calling
CRM
Cold emailing
B2C sales
Preferred skills
Ability to deal with new technologies
Ability to develop & build relationships
Ability to make unbiased decisions
Ability to work independently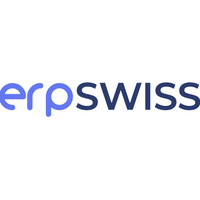 ERP Swiss
Software & IT Services
See more
ERP Swiss is a company specializing in providing seamless Odoo integrations for its customers. Founded in Switzerland and Armenia, the company has established itself as a leading provider of ERP solutions, helping businesses of all sizes streamline their operations and improve efficiency.
Not sure if you should apply?
Many people don't apply because they're not 100% qualified, If you match at least 60% of the requirements, we encourage you to apply. 🙌
Hire from Artsakh
Կորպորատիվ գործընկերների ներգրավման մասնագետ