Digital Marketing Manager
Category
Marketing, PR, Media
Job description
117 views
At Zigzag LTD, we're not just a retailer; we're a dynamic force in the world of electronics and home appliances. As a Digital Marketing Manager, you'll be the architect of our digital presence, shaping the way customers interact with our brand in the digital age.
What will we expect: Are you a digital marketing visionary with a passion for all things tech and home living? As the Digital Marketing Manager at Zigzag, you'll lead the charge in creating impactful digital marketing strategies that engage, inspire, and drive results in the world of electronics and appliances.
Requirements
· Exceptional analytical and problem-solving skills.
· Proficiency in digital marketing tools, analytics, and advertising platforms.
· Bachelor's degree in Marketing, Business, or a related field. MBA is a plus.
· Proven experience in digital marketing, preferably in the electronics and appliance retail industry.
· Strong leadership and team management skills.
· Creative thinking, a sharp eye for detail, and excellent communication skills.
Responsibilities
Digital Strategy Mastermind:
· Craft and execute a forward-thinking digital marketing strategy that sets the benchmark for the electronics and appliance retail industry.
· Stay ahead of the curve, keeping up with digital trends, emerging technologies, and evolving customer behavior.
Content Creation and Management:
· Develop compelling and visually stunning digital content that resonates with our audience.
· Manage a team of creative content creators and ensure a consistent and engaging online presence.
Digital Advertising and Campaigns:
· Plan and execute high-impact digital advertising campaigns across multiple platforms.
· Optimize online ad spend and monitor performance metrics to maximize ROI.
Social Media Engagement:
· Create a buzz on social media platforms with exciting and relevant content.
· Foster engagement and maintain a strong brand presence on various social channels.
SEO and SEM Strategy:
· Develop and manage SEO and SEM strategies to drive organic and paid traffic.
· Continuously analyze and refine these strategies to ensure maximum online visibility.
Email Marketing and Customer Retention:
· Create effective email marketing campaigns to nurture customer relationships and drive repeat business.
· Segment the customer base and tailor email content to specific target audiences.
Data-Driven Decision Making:
· Utilize data analytics to make informed decisions about campaign performance, customer behavior, and digital marketing effectiveness.
· Keep up with the latest digital marketing tools and trends to stay ahead of the competition.
Benefits
Complimentary Tea, Coffee And Refreshments
Team Building And Corporate Events
Required skills
Social media
Market analysis
Digital Marketing
Analytics in Digital Marketing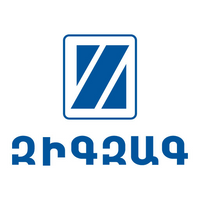 See more
The first Zigzag store opened on July 12, 1995, in Yerevan at Sayat-Nova 20 with an area of just 42 square meters. The company had two employees: a salesman and a cashier. Since then, the company has expanded and developed its activities, becoming one of the leaders of the Armenian market.
Not sure if you should apply?
Many people don't apply because they're not 100% qualified, If you match at least 60% of the requirements, we encourage you to apply. 🙌