Category
Administration, Operations
Job description
145 views
As we prepare to move into our sleek and modern new office, we're on the lookout for a vibrant and dynamic Receptionist to join our team.
Are you enthusiastic about creating that memorable first impression for our valued guests? Do you thrive on being the welcoming face of our organization? If so, we want to connect with you!
Requirements
Exceptional verbal and written communication skills.
Good command of English and Russian.
A knack for making every guest feel valued and welcomed.
Proficiency in using Microsoft Office Suite and various office equipment.
A talent for managing multiple tasks and maintaining a sharp focus on what matters.
While prior experience is a bonus, it's not mandatory.
Responsibilities
Be the warm and welcoming first point of contact for our visitors.
Efficiently register and escort guests to their meeting rooms.
Maintain a tidy and organized reception area.
Assist with various office tasks to ensure the smooth functioning of our workplace.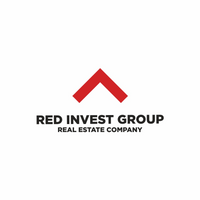 RED Invest Group
Real Estate
See more
We aim to find solutions to the problems of our clients within the full range of services, with the help of a team of professionals. We aim to be a reliable partner, to act for the development of our economic environment, the social consequence of which is customer satisfaction, developing a market segment with stable foundations and traditions.
Not sure if you should apply?
Many people don't apply because they're not 100% qualified, If you match at least 60% of the requirements, we encourage you to apply. 🙌