Category
Sales, Business Development
Hire from Artsakh
Job description
231 views
We are looking for a motivated and experienced sales manager to sell luxury beauty products ( hair dye, haircare, skincare) to clients (B2B and B2C). This person will manage the sales reps in Armenia and be responsible for executing sales plan and maintaining all sales processes transparent. This is a client-facing role and the person has to be able to take responsibility be a leader and own their project. This person will coordinate the work of other sales rep, do research and report to the global team.
Requirements
Strong leadership skills.
Strong entrepreneurial skills.
Hairdressing industry knowledge ( or beauty industry).
Ability to manage a team of sales reps.
Strong client relationship skills
Ability to create reports
Ability to close deals
Required skills
B2B sales
B2C sales
Leadership skills
Sales management
CRM
Preferred skills
Using POS
Marketing management
Data Management
Financial management
Optimization of logistics processes
Maintaining active clients
Enthusiastic
Empathy
Entrepreneurial thinking
Industry Expertise
Research skills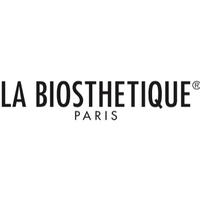 La Biosthétique
Consumer Goods
See more
To bring the best quality beauty products and service to the global markets
Not sure if you should apply?
Many people don't apply because they're not 100% qualified, If you match at least 60% of the requirements, we encourage you to apply. 🙌
Hire from Artsakh
Կորպորատիվ գործընկերների ներգրավման մասնագետ