Email Marketing Specialist
Category
Marketing, PR, Media
Employment type
Hybrid
Office-based
Full-time
Hire from Artsakh
Job description
303 views
EasyDMARC is an all-in-one Email Security solution for securing an organization's domain and email infrastructure. Currently, we are looking for an experienced Email Marketing Specialist who is responsible for contributing to all aspects of email marketing campaigns, including content creation, email automation, monitoring, and reporting.
The perfect candidate has proven experience in creating high-performing and personalized email marketing campaigns, understands marketing funnels and flywheels and knows how email marketing supports the customer journey. He/she should also be familiar with A/B testing, creating drip campaigns, reporting, and campaign optimization.
Requirements
Email marketing and marketing automation experience in a performance environment; CRM marketing development and implementation experience is a plus
Previous experience with Mailchimp, Sendgrid, and different email marketing platforms (Inbound HubSpot email automation experience is preferred)
Experience with building marketing reports and effectively communicating their meaning to team members
Proven experience in working with huge amounts of email databases
Deep understanding of A/B testing methodologies, and ability to draw conclusions from data and take action accordingly
Database management experience and familiarity with data cleansing and deduping with email deliverability tools
Outstanding copywriting and copyediting skills
Understanding of email security and authentication standards such as DMARC, SPF, DKIM, etc.
Responsibilities
Create and setup direct and automated email marketing campaigns
Write newsletters, including all company updates
Collect, clean up, and grow email databases for lead generation
Analyze campaign performance and suggest improvements
Ensure emails follow industry policies and best practices
Maximise deliverability and email marketing ROI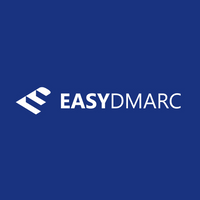 EasyDMARC
Software & IT Services
See more
EasyDMARC is building the world's largest DMARC ecosystem. We are committed to ensuring businesses' security in cyberspace. Our solution prevents companies from data leakage, protects them from financial loss, and email phishing attacks, averts customer loss, secures their email accounts and prevents the unauthorized use of domains.
Not sure if you should apply?
Many people don't apply because they're not 100% qualified, If you match at least 60% of the requirements, we encourage you to apply. 🙌