Technical Support Engineer
Hire from Artsakh
Job description
141 views
EasyDMARC is a leading email security solutions provider, dedicated to helping organizations worldwide safeguard their businesses' security in cyberspace. Our solution is designed to prevent companies from data leakage, protect them from financial loss, and counter email phishing attacks.
We are committed to providing top-notch support to our customers, and we're looking for a motivated and ready-to-become-expert individual to join our team as a Technical Support Engineer.
He/she will become an integral part of our team and will be responsible for helping our global customer base with the implementation of email security measures, troubleshooting issues, and providing exceptional support.
Requirements
Exceptional and expert-level English communication skills, both written and spoken
A strong desire to learn and adapt to new technologies and concepts
Prior experience in technical support or customer service is a plus but not required
Familiarity with email security protocols (SPF, DKIM, DMARC) is a plus but not required
A passion for problem-solving and helping customers
Why Join EasyDMARC:
Opportunity to work in the dynamic and growing field of email security
Collaborate with a diverse and talented team of professionals
On-the-job training and opportunities for skill development
A chance to make a real impact in the world of cybersecurity
If you're passionate about helping customers, have exceptional English skills, and are eager to learn and grow in a fast-paced environment, we encourage you to apply for the position of Technical Support Engineer at EasyDMARC.
Responsibilities
Assist customers with the setup and configuration of email security protocols, including SPF, DKIM, DMARC, BIMI and MTA-STS
Respond to customer inquiries and resolve technical issues through email tickets, live chat, and other communication channels
Become a subject matter expert in email security and EasyDMARC's products and services
Work closely with Quality Assurance (QA), Engineering, and Product teams to provide input for product enhancements
Collaborate with customers to ensure they fully understand and benefit from our email security solutions
Specialty
Customer Support Engineer
Customer Support Representative
Customer Service Representative
Required skills
Problem-solving Skills
Communication Skills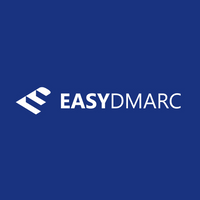 EasyDMARC
Software & IT Services
See more
EasyDMARC is building the world's largest DMARC ecosystem. We are committed to ensuring businesses' security in cyberspace. Our solution prevents companies from data leakage, protects them from financial loss, and email phishing attacks, averts customer loss, secures their email accounts and prevents the unauthorized use of domains.
Not sure if you should apply?
Many people don't apply because they're not 100% qualified, If you match at least 60% of the requirements, we encourage you to apply. 🙌