Sales Development Representative
Category
Sales, Business Development
Hire from Artsakh
Job description
110 views
EasyDMARC is an All-In-1 Email Security solution for securing an organization's domain and email infrastructure. Currently, we are looking for a passionate and result-oriented Sales Development Representative to join our Yerevan-based Sales team for building and promoting long-lasting customer relationships on international markets.
There are 4 main objectives for this role:
Offload the other sales employees by picking up all non-Enterprise/MSP sales tasks
Qualify inbound leads into required categories
Create outbound leads and qualify those with the goal to schedule meetings for the AE's and Channel manager.
Train new SDRs
Requirements
Be the first point of contact for inbound business prospects and determine the next steps for each prospect moving forward
Align other EasyDMARC resources, such as Enterprise Sales, Deployment Engineers, or Billing in an effort to build long-term trust and credibility
Research target leads and create a detailed analysis of the prospects before handing them off to sales executives for the next steps
Maintaining all contacts/opportunities and recording all progress in Hubspot CRM
Monitor and attend meetings with prospects, conduct consultation with new potential customers while handling the introductions and follow-up with the sales executives
Pinpoint and understand customer pain points, accurately assess the transactional value for both the company and the customer
Learn and maintain in-depth knowledge of products and services, industry trends, and competition
Responsibilities
Proficiency in verbal and written English
Willingness to work in a multicultural environment while working with prospects and customers from all over the world
Experience with inside sales or business development-related sales experience, or willing to start working in such a role
Knowledge of the B2B SaaS market
Knowledge of CRM software, such as Hubspot or a willingness to learn and master it
Tech background or experience selling IT Solutions is plus
Eager and curious to learn about new technologies
Strong verbal and written communication skills along with excellent listening skills
Strong work ethic, attention to detail, and exceptional problem-solving skills
Required skills
Time management
Work ethic
Team player
Preferred skills
Sales
Sales strategy
Sales/service experience
Sales management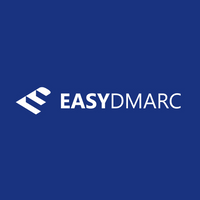 EasyDMARC
Software & IT Services
See more
EasyDMARC is building the world's largest DMARC ecosystem. We are committed to ensuring businesses' security in cyberspace. Our solution prevents companies from data leakage, protects them from financial loss, and email phishing attacks, averts customer loss, secures their email accounts and prevents the unauthorized use of domains.
Not sure if you should apply?
Many people don't apply because they're not 100% qualified, If you match at least 60% of the requirements, we encourage you to apply. 🙌