Employment type
Office-based
Full-time
Part-time
Hire from Artsakh
Job description
179 views
We are looking for enthusiastic and customer-focused individuals to join our team as Servers. As a Server, you will play a pivotal role in ensuring our guests have a memorable dining experience.
Requirements
The ideal candidate will possess the following qualifications:
Previous experience in a restaurant or hospitality setting is a plus but not required.
Russian and English skills are plus but not required.
Excellent communication and interpersonal skills.
Ability to work in a fast-paced environment.
Strong attention to detail.
Positive and friendly attitude.
Willingness to learn and adapt.
Team player mentality.
Responsibilities
Your responsibilities will include:
Greeting and seating guests
Presenting menus and explaining specials
Taking food and drink orders
Serving food and beverages promptly and accurately
Providing exceptional customer service
Handling guest inquiries and requests
Ensuring a clean and organized workspace
Required skills
Detail-oriented
Team player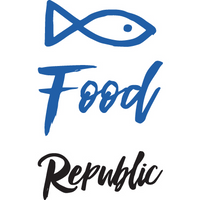 Food Republic
Corporate Services
See more
Founded in 2015, Food Republic was born of the idea to introduce the Armenian patron to the novel and authentic culinary cultures of the proverbial East and West. In the seven years since, the company has grown to include six dining spots that fuse the gastronomic traditions of Europe, Asia and now the U.S. with wine and cocktail drinking.
Not sure if you should apply?
Many people don't apply because they're not 100% qualified, If you match at least 60% of the requirements, we encourage you to apply. 🙌